Running AMUC in Calgary
Posted on:

25 September 2013
I'm now safely back in New Zealand following my whistle stop tour to Canada to attend the AmiJAM 2013 Amiga show in Calgary. It's almost 30 years since my last visit and city has changed over the intervening years. It's population has continued to grow and now exceeds 1 million making it Canada's third largest city. Look out for my AmiJAM 2013 show report in the next edition of Amiga Future magazine. While I was in Calgary I was the guest of Steven Solie and his family who looked after me and made sure I did not get into any trouble. During my stay I was able to dispel a few Canadian stereotypes. People do not say "eh" at the end of every sentence. Nor do they say "aboot". It actually sounds more like a cross between "aboat" and the British way of saying "about". Also I did not see a moose or the Royal Canadian Mounted police in their distinctive red coats and wide brimmed hats. I did eat pancakes with Maple syrup for breakfast though!
A-EON or AEONS?
I used to be a Geologist, but I'm alright now!

Apologies for the geological joke, but while I was in Calgary Steven and his family took me for a day out to the Royal Tyrell Museum in Drumheller, a town situated in the Alberta Badlands about 68 miles north-east of Calgary in an area know as Dinosaur Valley. The region is a kind of miniature Grand Canyon and the dry coulees and buttes of the Red Deer River valley are littered with the most concentrated dinosaur bones beds anywhere in the world.
Drumheller certainly lived up to it's claim as the Dinosaur capital of the world with its museum home to the world's largest collection of complete dinosaur skeletons all retrieved from the surrounding area. If you ever find yourself in this region the museum is well worth a visit, but allow a couple of days to visit the museum and the surrounding area. Better still, take a guided tour of Dinosaur Provincial park in nearby Brooks and see the Museum's dinosaur "hunters" in action.
When you know you are an Amiga Geek!
It's rather reassuring to meet other people who are just as crazy about the Amiga computer. If you read my blog you will know that I recently I met with David Aiau who is dedicated collector and even has more AmigaONE X1000's than I have!
During my recent trip to Canada I met up with a number of fellow Amigan enthusiasts, but I was surprised to learn that AmigaOS 4 Team Lead, Steven Solie is just as geeky I mean enthusiastic! Not only has he painstakingly customised his white AmigaONE X1000"Boing Ball" tower case, he has a special number plate on his car. He even purchased a couple of the "Boing Ball" plushes produced by fellow AmigaOS 4 developer Costel Mincea which I can confirm were not for his four year old son!

Play Expo 2013
If you are planning to be in the North West of in England in mid October you might want to check out Play Expo at Event City in Manchester.
This is the second year of the show which celebrates all forms of current and retro gaming hardware and the organisers are already forecasting attendances of ~30,000 for this two day event. The show format has also been revamped and now includes four distinct areas ensuring there is something for everyone:-
re.play - retro computer systems, arcade/pinball machines and the PCLAN zone featuring classic networked FPS, Realtime Strategy and Driving games
now.play - previews of the latest games and hardware from companies Nintendo, Ubisoft, Namco-Bandai and Oculus Rift, etc.
pro.play - casual and competitive tournaments including FIFA, Mario Kart, Halo and Minecraft plus the UK qualifier for the Super Street Fighter 4 Capcom Cup with a trip to the USA for the winner.
cos.play - costume competitions and dealers/traders

AmigaKit, as they did last year's show, will displaying their wares in the re.play area and will also be representing A-EON Technology. Not only will they have a large selection of goodies for Classic and Next-Generation Amigas, they will also have AmigaONE X1000 systems available for sale on the day. So get along to Play Expo meet up with Matthew and Christopher and grab yourself an Amiga bargain.
What: Play Expo 2013
Where: EventCity, Manchester, England
When: 12-13 October 2013
FPGA-mazing
I continued to be amazed by what talented developers are achieving with field-programmable gate arrays (FPGA).

I was already aware of the Chameleon cartridge developed by Jens Schönfeld of Individual Computers.
The Chameleon, which is an is an extension of his earlier C-One work, emulates multiple Retro computers including the C64 and Amiga and can be plugged into the C64 cartridge slot or used as a standalone unit replacing the computer, the floppy drive and the heavy power supply. An optional docking station is also available which provides 4 joystick ports and connectors for an Amiga or C64. The Chameleon comes with many extra features as standard including a Turbo mode, 16MB Ram expansion, battery backed real-time clocked and full 1541-emulation.

At the AmiJAM 2013 show I got my first taste of the MCC (Mulitiple Classic Computer) system from Arcade Retro Gaming.
Like the Chameleon, it is an FPGA based device, which can emulate a Classic Amiga, the Commodore C64 and an Atari 2600 computer together with several other cores including the ZX Spectrum and the Apple II. Unlike the Chameleon, it's only available as a standalone device and is supplied in a tiny case which includes full Micro SD support and is equipped with connections for a joystick, mouse & keyboard, and can be connected to a TV using a high quality s-video connection. Check out the links provide for more details about these "amazing" retro products.
In search of the Holy grail of graphics boards
In my quest to find the best RadeonHD graphics card for my AmigaONE X1000 I've tested another two cards in the 6xxxx and 7xxx series. Don't get me wrong most, if not all of the cards work well with the AmigaONE X1000 and AmigaOS 4, but when it come to size, power requirements and fan noise level not all RadeonHD cards are created equal. For my latest tests I selected two powerhouse cards at the top of the Radeon HD range.
The XFX HD 6970 and the Sapphire HD 7970 vapor-x. Both cards use one PCI-e slot, but because they are dual width they block the slot immediately below. Both are also very long cards and take up a lot of space. It's a good job the that the case supplied with the AmigaONE X1000 "First Contact" system had enough spare slots and is large enough to take the extra length of these enormous cards. The HD6970 is supplied with 2GB of GDDR5 memory and require 3 additional power connectors. One 6-pin PCI Express power connector and one 8-pin power cable that users two 4-pin PSU connectors. A special jumper cable is provided which connects the two 4-pin connectors from the PSU to the 8-pin connector on the card.
If you think that is bad, wait until you try to connect the HD7970. This power hungry monster is supplied with 3GB of GDDR5 memory and needs additional power supplied from four 4-pin connectors from the PSU. Two jumper cables are provide to connect the four 4-pin connectors to the two 8-pin connectors on the graphics board. My A1-X1000 system is fully loaded with 6 additional HDDs, a DVD ROM drive, and a Catweasel Mark II connected to a FDD so I had to disconnect some of the HDDs to free up two of the additional 4-pin connectors needed to power up the board.
The HD6970 has one on-board cooling fan, while the HD7970 has two. You might think that this would make the HD7970 card twice as noisy but you would be wrong! In operation under AmigaOS 4, the dual fan HD7970 is much quieter that the noisy single fan HD6970. Having said that, the noise from HD6970 is still less than the CPU fans on my G5PowerMac and iMac machines. As a test, to check that the noise levels were not related to AmigaOS issues, I tried both cards with the new Live Ubuntu Remix DVD. The HD6970 worked fine and 3D graphics hardware acceleration worked as expected, but the fan noise level was still the same as under AmigaOS 4. However, the HD7970 would not boot to the Ubuntu desktop, although I could still use Ubuntu through the console interface. So both cards have their advantages and disadvantages.
Personally, even though it is quieter, I would not recommend the HD7970 because it requires 4 additional power connectors, which is not good if you have a lot of other HDDs etc installed in your machine. Also, if you want to try out Linux, the Live Ubuntu DVD does not currently work with this card. However, although the HD6970 works fine with both AmigaOS 4 and Linux, the on-board fan is far too noisy compared to some of the other Radeon HD cards I have tested. So out of all the 16 Radeon HD cards from the 4xxx, 5xxx, 6xxx, 7xxx series I have tried with my AmigaONE X1000 which one do I prefer? Currently my favourites are the PowerColor HD6850 and HD6870, Both work fine with AmigaOS 4 and Linux. The Sapphire HD5670 and Sapphire HD7750 are both fan-less and passively cooled cards and work fine under AmigaOS 4 and Linux, although the HD7750 currently does not support 3D acceleration with the Live Ubuntu Remix DVD. However, as always the final choice is up to you.
Morpheous Dreaming
I finally got around to downloading version 3.3 of MorphOS for my G4 PowerBook. Again I decided not to perform a complete re-installation (which is recommended) but selected the upgrade option as I have customised my machine and also have Papiosaur's excellent Chrysalis 3.2 pack installed and didn't want to go through the whole process again.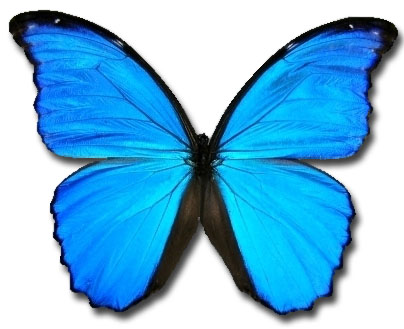 As usual the installation was quick and painless and on reboot my customised Ambient desktop was displayed without any problems.

The latest 3.3 version is described mainly as a bug fix and on the surface there are no major differences. I was keen to check out whether my TP-Link TL-WN310G Wireless 54Mbps PCMCIA card was initialised automatically on boot up. I soon discovered that my Wifi card still has to be manually set up each time the machine is powered on. It's not difficult, it just means opening the Network preferences and selecting the Wifi card from the list and re-saving the settings. I don't know if this problem is a feature of my particular Wifi card or is the same with all Atheros 5000 chipset cards? However, I'm pleased to report that my Logitech wireless mouse now works OK.

I also tested MorphOS 3.3 install on my G5 PowerMac and it again it booted to the Ambient desktop without any problems. Somewhat perversely, I also tried it on my G5 iMac, but as expected it did not work, which is no real surprise because it not yet supported! I quickly tested, but did not install MorphOS 3.3 on my Pegasos 1 & 2, Mac Mini and eMac, again with any issues. I will perform the full installation when I have some more time, but for now, so far so good.

Powering Ahead?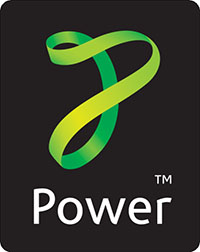 Recently IBM announced it was forming an OpenPower consortium to licence its technology in an attempt to breathe new life into the PowerPC platform. It plans to open up its intellectual property, much like ARM has done, to hopefully create a broader base of users and system manufacturers. It seems IBM main aim is to licence its newer Power8 processor, but it has also indicated that it is prepared to license its earlier Power designs.
At the time of writing four companies have signed up to IBM's OpenPower consortium. Google, Nvidia - the GPU chip maker, Mellanox Technologies – a networking and switch chip maker and Tyan – a motherboard manufacturer. A bit late in the day, you might think, but better late than never for Big Blue.
Also now that PowerPC was announced to have "Little Endian" support Breno Leitão of the Linux Technology Center revealed that he would like to enable it on Debian as a ppc64el architecture. According to Leitão, " I have been working internally at IBM on a Debian rootfs that runs on this architecture. As a plan, I am looking, in general, to have this architecture included on sid, first, and then being moving towards stable." As our Linux Distro guru Pat wall commented, "(it's) always good to see something new happening in the PPC word

" It's not all good news from IBM though, especially as the company recently had lay-offs and asked its hardware employees to take a forced one-week furlough with one-third pay.
AmiStore
A-EON Technology app store utility - coming soon to an Amiga near you.

AmiWest Revival
My next stop on the Amiga trail is my annual pilgrimage to the AmiWEST Amiga show in Sacramento.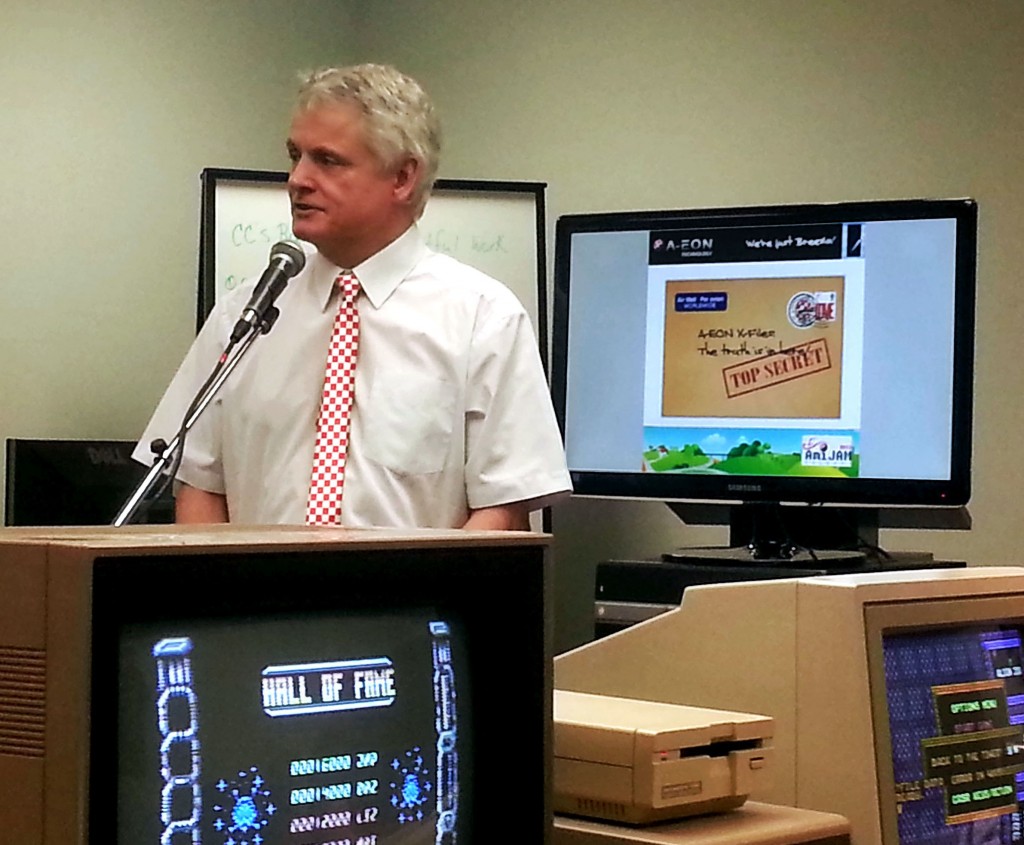 Once again A-EON Technology and AmigaKit will be jointly sponsoring the AmiWest event and this year we hope to be making some "interesting" announcements! Hey who said I was a tease? You know you like it!

The main show starts on at 6pm on Friday October 18th with the traditional Classic Clinic. Steven Solie, AmigaOS 4 Team lead, will be holding another pre-show Programming Workshop which commences on the evening of the 16th. He will be assisted by Paul Sadlik and other AmigaOS experts and has promised prizes for the best students.
AmigaKit will also be taking orders for the AmigaONE X1000 at the show, so come along and grab yourself a special deal and join in the Amiga fun. Thanks to sponsorship, entry to the AmiWest show is free to all Amigans for the fifth year running. There will be a small charge for PC and Mac users, payable to me in cash in small brown envelopes!

Show schedule:-

Friday, October 18th: Doors open at 6 PM for the Classic Clinic
Saturday, October 19th: Doors open at 10 AM, Banquet at 6 PM
Sunday, October 20th: Doors open at 10 AM, show end at 5 PM